Pheasant Hunting in Kimball, SD
A guided South Dakota pheasant hunting trip is a great way to experience some of the best game bird wing shooting found anywhere in the world. The natural wild habitat that South Dakota provides these birds ensures great hunting year after year. Wagon Wheel Ranch operates pheasant hunting trips on over 4,800 acres of prime pheasant hunting land in South Dakota.
We are known for a large number of wild South Dakota pheasants, safe hunting practices, as well as fun and knowledgeable guides, leaving you with a pheasant hunting experience of a lifetime. An experience that you will always remember and will look forward to year after year.
Reasons to Hunt or Fish with us at Wagon Wheel Ranch:
Six great reasons to pheasant hunt or fish with us at Wagon Wheel Ranch:
Hunter safety and a strong hunting etiquette is stressed at all times
Over 4,800 acres of great pheasant hunting land to hunt on and vast prairie dog towns for long range shooting.
Guided fishing packages on the Missouri river with experienced guides
Professionally guided pheasant hunts with professionally trained gun dogs
Two, three, four, and five day hunting or fishing packages to choose from which includes meals and lodging.
Game birds cleaned, frozen and packaged for your travel home.
Wonderful accommodations with amazing home cooked meals.
Once you hunt or fishing with us, you won't want to go anywhere else!
Pheasant Hunting in South Dakota
Wagon Wheel Ranch is located near Kimball, in south central South Dakota. This area is famous for incredible numbers of beautiful South Dakota wild pheasants. We think it is the pheasant hunting capital of the world. We have been in operation for over 18 years. We offer 2, 3, 4, and 5 day all inclusive hunting packages starting at only $1,295, food and lodging included!
Prairie Dog Town in SD
Prairie Dog Hunting
We offer all inclusive prairie dog hunts at the Ranch. Help out the local ranchers and experience the thrill of long range shooting in the hills of South Dakota. Prairie dog shooting is best late spring through early summer and space is limited so book your hunt early.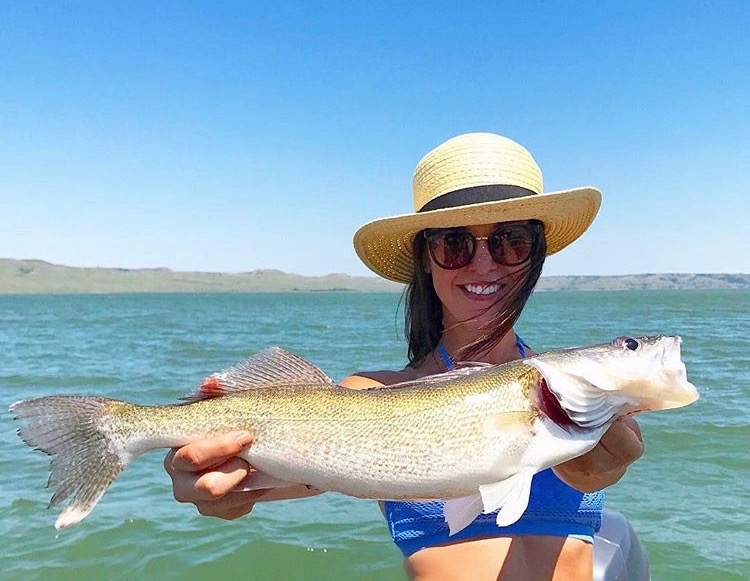 South Dakota Walleye Fishing
South Dakota offers some of the premier walleye fishing in the nation. The Missouri River System, including Lake Francis Case & Sharpe, holds healthy populations of walleye, smallmouth bass, catfish and other species. Situated within the Chamberlain, SD area, we offer all inclusive, fully guided fishing packages.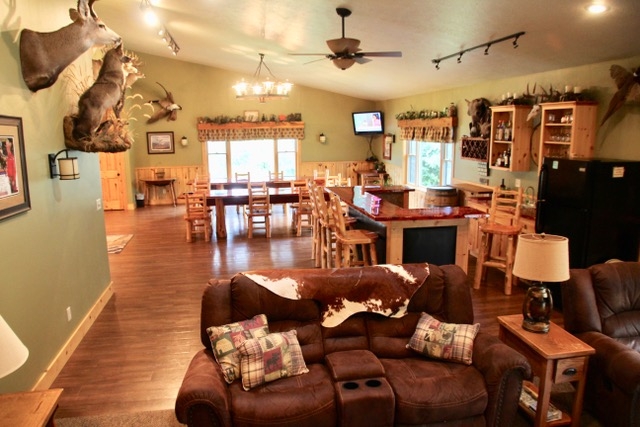 Home Cooking & Great Lodging at the Wagon Wheel Ranch
After a long day in the field chasing South Dakota pheasants, prairie dog shooting or walleye fishing on the Missouri, it's nice to come back and relax and talk about the day's hunt over a cold beverage, all in the comfort of our lodge.
There is a lot to do here. You can shoot sporting clays, play pool, ping-pong, watch TV, enjoy our huge firepit, sit back and relax on the covered porch out front, or just kick back and enjoy the peace and quiet of being in South Dakota!