Navigation:
Home
> Hunting Rates and Packages for Wagon Wheel Ranch
Hunting Rates and Packages for Wagon Wheel Ranch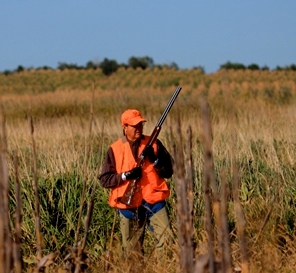 Our Pheasant Hunting Rates
All inclusive hunts consist of three hearty home cooked meals, pheasant processing, transportation to and from the field, sporting clays course and rifle range. Insulated guest kennels are also available if you choose to bring your dog.
2 Day package $1,495
3 Day package $1,995
4 Day package $2,795
Groups wishing to hunt with us on a daily basis and stay elsewhere are also welcome, and can do so at a rate of $395 per person, per day. You will be provided with field transportation with guides and dogs.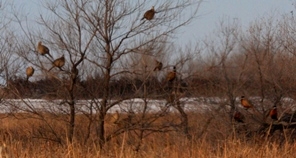 Traveling To The Wagon Wheel Ranch
Our nearest major airport is Sioux Falls International, which is served by United Airlines, Northwest Airlines, Delta Airlines, and US Airways. There are many major car rental companies available at the Sioux Falls airport. Our ranch is located 118 miles west of the airport on I-90.
Private airplanes may fly into the Mitchell, South Dakota airport which is 45 miles east of our lodges. For more information please call Wright Brothers Aviation at 605-996-1228 in Mitchell, SD.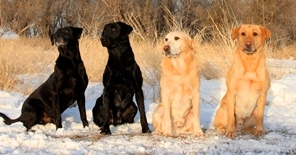 Driving Directions
For the Wagon Wheel Ranch, take exit 289 off of Interstate 90. Drive north on this road for seven miles, until you come to the end of the paved road, you will be at a "T" in the road (a stop sign is there), which you will take a left (heading west) on 244th street. You will drive exactly 1.9 miles west on 244th, and will find us located on the north side of the road.
If you get lost, call us at (605) 830-2925 (Curt) or (605) 830-5551 (Maureen).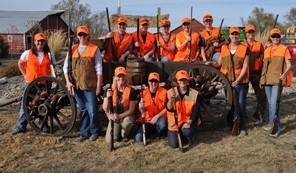 Planning Your Hunting Trip
Planning your hunt here at Wagon Wheel Ranch is simple, the list below is a few items we think are important for you to have to make your hunting and stay here more enjoyable.
-Blaze Orange clothing, including vest and hat
-We recommend a 12 gauge shotgun with a modified choke, but some good shots with 20 gauges have had success as well.
-Comfortable boots for walking the fields
-Safety glasses
-#5 shot heavy field loads if you wish to bring your own shells. Shells are available at the ranch for purchase as well, and are usually cheaper than you will find in the store.
-Rain Rain gear and Cold gear, it is South Dakota and the weather is ever changing!